Elders in Congregational Life
---
Format: Paperback
Number of Pages: 176
Publisher: Kregel
ISBN-10: 0825433312
ISBN-13: 9780825433313
---
OUT OF STOCK
$9.00
---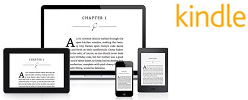 About the Book:
Self-government and autonomy are long-standing cherished traditions of most evangelical churches. Ideally this means each member participates in decision making, but in reality pure congregationalism is unwieldy and unworkable. Pastors try to solve the problem by assuming more and more of the authority themselves. Neither approach is biblical. A biblically functioning church requires intentional devotion to the New Testament model of church leadership. In this practical book, experienced pastor Phil Newton examines this biblical model of leadership by explaining the necessity of elder plurality and how it functions in a congregational setting. Newton demonstrates the history of elder plurality from personal experience in Baptist life, expounds three biblical texts to shed light on the New Testament model for spiritual leaders, and provides answers to commonly asked questions.

More on "Elders for the Church", by Phil Newton (Ligonier Ministries)
About the Authors:
Phil A. Newton (PhD, Southeastern Baptist Theological Seminary; DMin, Fuller Theological Seminary) is senior pastor at South Woods Baptist Church in Memphis. In pastoral ministry for over thirty-five years, he also serves as an adjunct professor at Southeastern Baptist Theological Seminary's Equip Center
Matt Schmucker was the founding executive director of 9Marks. He now organizes several conferences, including Together for the Gospel and CROSS, while serving as an elder at Capitol Hill Baptist Church in Washington, D.C.