By Grace Alone: How the Grace of God Amazes Me
---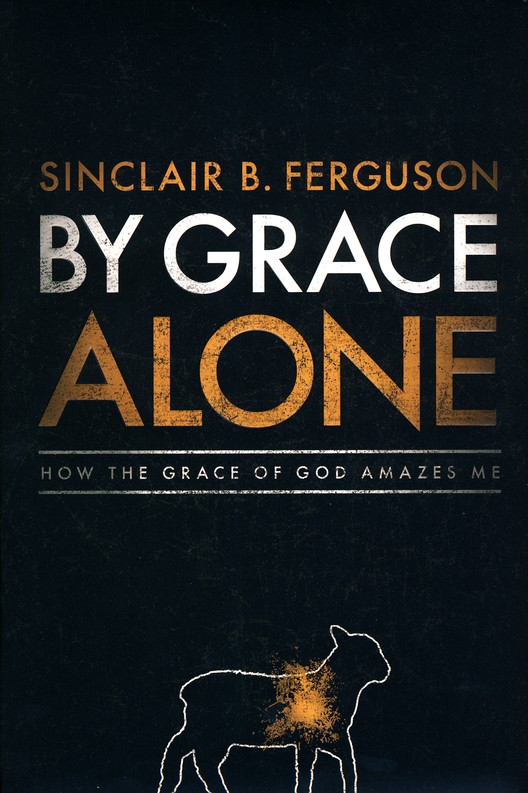 Format: Hardcover
Number of Pages: 118
Publisher: Reformation Trust Publishing
ISBN-10: 1567692028
ISBN-13: 9781567692020
---

$20.00
---

About the Book:
In By Grace Alone: How the Grace of God Amazes Me, Dr. Sinclair B. Ferguson laments that "we have lost the joy and energy that is experienced when grace seems truly 'amazing.'" In an effort to restore the wonder of divine grace, he reflects on it from seven angles, each built around a stanza from a rich but little-known hymn, "O How the Grace of God Amazes Me," written by Emmanuel T. Sibomana, a pastor in the African nation of Burundi.
This book poses probing questions for today's believer: "If I am not amazed by God's grace, can I really be living in it? Can I really be tasting, and savoring, and delighting in it?" But those willing to delve into God's Word with Dr. Ferguson will come away with a deeper astonishment at the depths of God's grace.
About the Author:
Dr. Sinclair B. Ferguson in senior minister of the historical First Presbyterian Church in Columbia, S.C. He also serves as a professor in systematic theology at Redeemer Theological Seminary in Dallas, Texas, as a visiting professor in the doctor of ministry program at Ligonier Academy of Biblical and Theological Studies, and as a teaching fellow of Ligonier Ministries.
A graduate of the University of Aberdeen, Scotland, he serves on the council of the Alliance of Confessing Evangelicals and is a trustee of the Banner of Truth Trust.
Dr. Ferguson is the author of some two dozen books, including In Christ Alone: Living the Gospel-Centered Life, The Holy Spirit, Grow in Grace, and Let's Study Philippians. His writing interests have ranged from works of scholarship to books for children.
He has served as minister of two congregation sin Scotland, one on Unst, the most northerly inhabited island in the United Kingdom, and the other at the center of Glasgow, the largest city in Scotland.
Dr. Ferguson and his wife, Dorothy, have three sons and a daughter.