The Sovereignty of God
---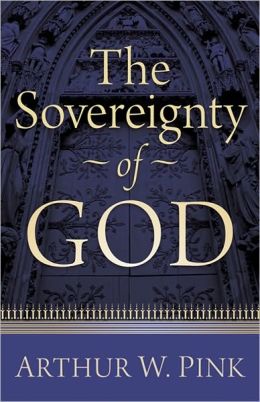 Format: Hardcover
Number of Pages: 328
Publisher: Sovereign Grace Publishers Inc.
ISBN-10: 1589601203
ISBN-13: 9781589601208
---
$37.00
---
Related: (Theology, Sovereignty of God)
Who controls this world? God or the Devil?
Pink asks this in this introductory study of the sovereignty of God. To relieve the panic-stricken believer Pink's answer encourages us to "Fear not! … all things are working together for good to them that love God …" Quoting freely from Scripture he searches the Scriptures and tackles the profoundest questions, responding in language written for the ease and interest of any layperson.
About the Author:
Arthur W. Pink (1886-1952) served as a pastor for churches in Colorado, California, Kentucky, and South Carolina. His ministry brought him throughout the United States, Australia, and Great Britain.